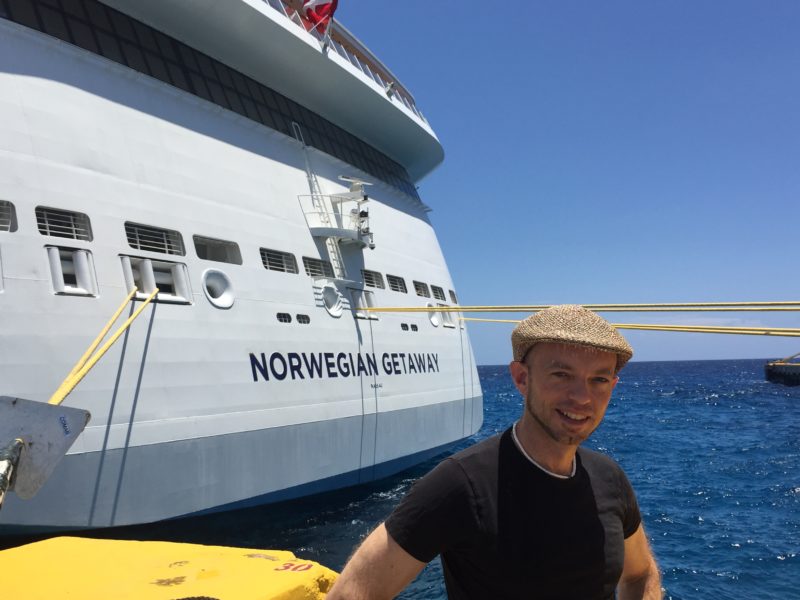 One more cruise and I am done on the NCL Getaway. After more than 130 Shows on board I am ready to disembark. While the "port days" in Roatan, Harvest Kaye, Cozumel and Costa Maya became quite uninteresting after a while, I had a great time on stage of the Illusionarium. This special magic theater designed by the great magician Jeff Hobson was always a pleasure to perform at. Diamond and me performed a new opening trick for our mind reading act and it worked really well. I think we will keep it for the future. We will have to get used to doing it in german though. We have never performed it in Germany so far.
A special evening was always our wednesday special "mind, magic & more!" @ Fatcats that we had reinstated since we were on board. For the first 5 weeks our fellow magician Javi Cruz joined the performance but the last weeks Diamond and me were on our own for this 45 minutes of magic. Diamond performed her new ventriloquism act and I showed my indescribable "PC Mutton Curry" Act. This wednesday show became very important to me because it divided the week in two halves: the one before and the one after the show. I alway felt tension before and relief after. And it made me very happy to have made the customers happy. I like my job! Tension and relief! Tension and relief!
In my free time I could work on my personal fitness (what else can you do on a ship!?). I worked out every day until now. I will stop going to the gym from now on because I want to feel like on a holiday on my last cruise.
It was a very productive time on the NCL Getaway but now Diamond and I can´t wait to come back to Europe! Juhu!